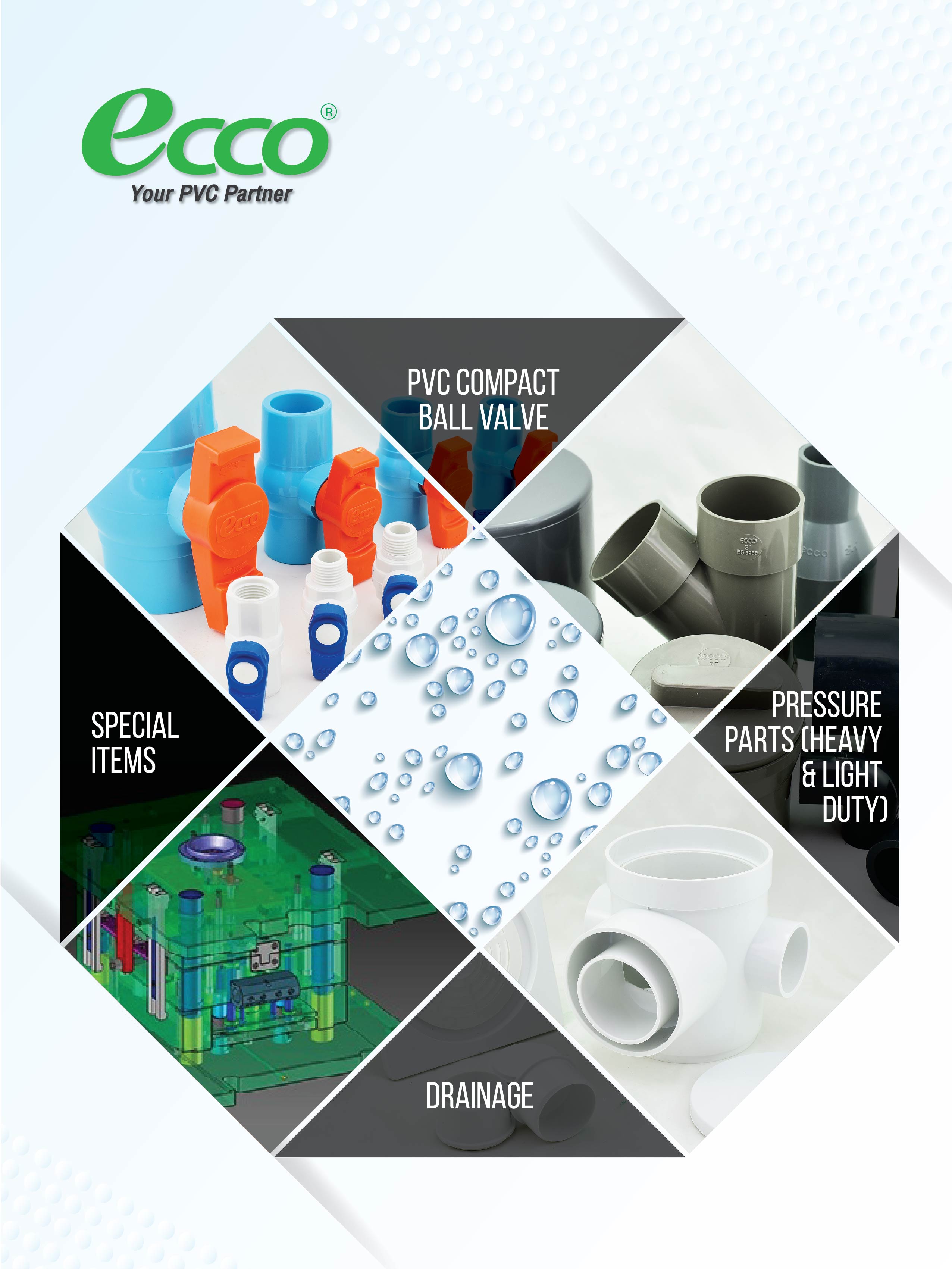 EAK CHAREON INTERNATIONAL ENTERPRISE CO., LTD.
established since 1989.
The company was established since 1989. ECCO has produced more than 1,000 items of PVC products which are PVC pipe fitting and Ball Valve, varying in size from ½" to 6". More than 50 million part per year are being produced, in which – those are prides of ECCO ability. Worldwide customers are satisfied in ECCO's variety specified and standard products.
1. Japanese Standard (JIS)
2. British Standard (BS)
3. American Standard (ANSI), inch size
4. DIN Standard – ISO (DIN), mm size

Tailor - Made PVC Product
One of our key services is new PVC item creation. We have an engineering team for mold design. You can trust on our experiences - Product design drawing - Making new mold - Made to order volume

Key competency
Eak Chareon International Enterprise Co., Ltd. Continuing develop as our world turning fast. We have an "IN – HOUSE" research and development team to focus on our main products and special new products up on requests.

Quality policy
Strive to continue develop products and services to serve customer satisfaction.

Product Line
ECCO your PCV Partner
Compact PVC Ball valve


PVC fitting for heavy duty
PVC fitting for light duty
ECCO Value
ECCO your PVC Partner
Standard
- Japanese Standard (JIS)
- British Standard (BS)
- American Standard (ANSI) inch size
- DIN Standard – ISO (DIN) mm size
Modern injection
Modern injection machinery for higher quality
IN House Research and Development
Department for special products upon requests