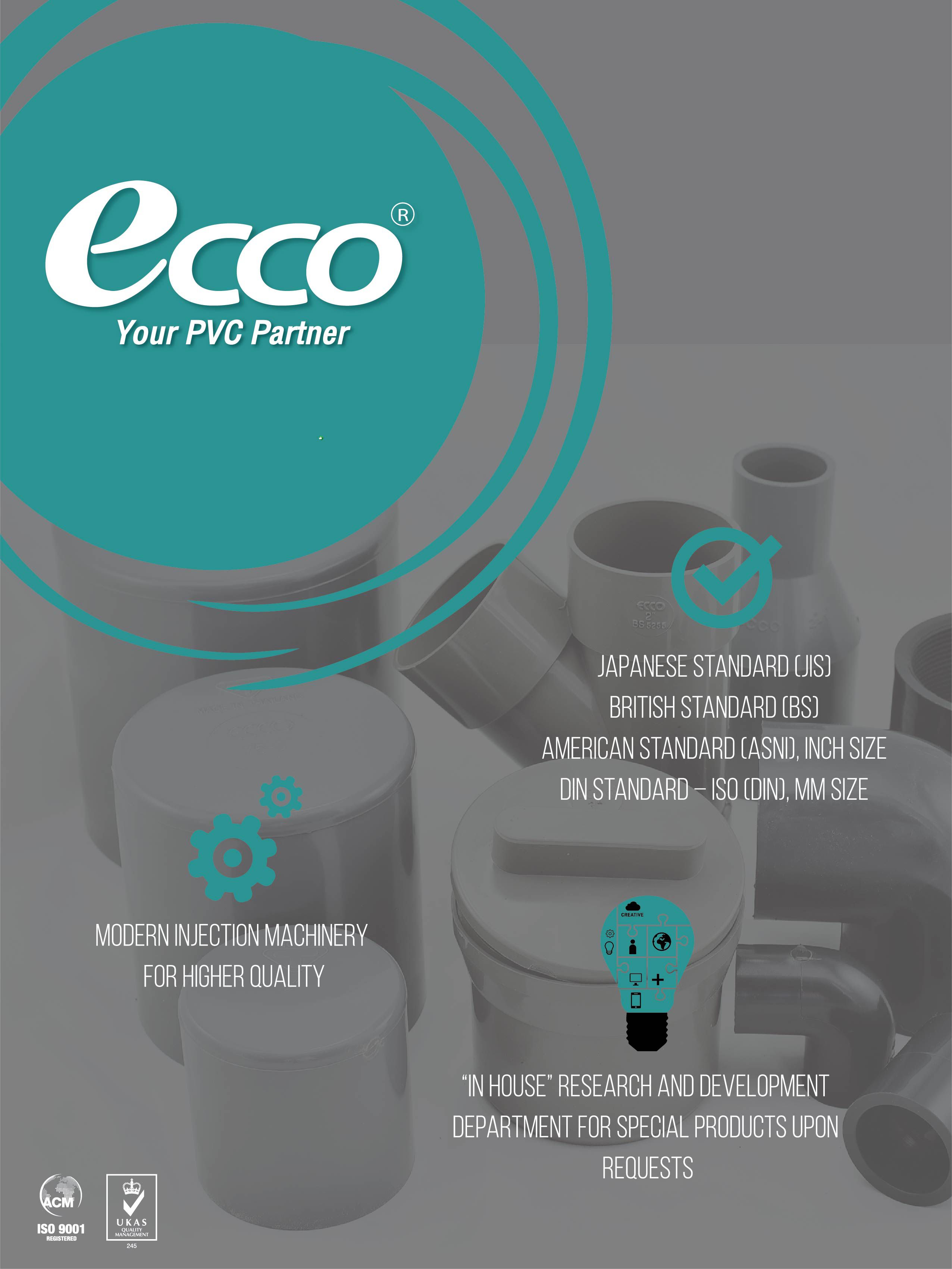 EAK CHAREON INTERNATIONAL ENTERPRISE CO., LTD.
has been established since 1989
We are the Thai company who are able to support the high PVC quality product over the world, with our experiences and know how on plastic injection and mold. We guarantee our products will meet customer's expectation, not only our main PVC product but also tailor mad product. We have an engineering team to design and build up new plastic mold as per customer requirement with a good condition. In the competency of our In-House Research and Development team so we can provide the new special items upon customers' requests.
We have more than 1,000 items of Polyvinyl Chloride, or also known as "PVC" products, which are PVC Pipe Fittings and Ball Valves, varying in size from 1/2″ to 6″. More than 50 Million parts are produced per year, in which those are the pride of ECCO's ability. Worldwide customers are satisfied with ECCO various specifications and standard products. it is easy for the value customer to find what you need. Our products both of pressure and drainage are varying in size and diameter standard as following
Japanese Standard (JIS)

British Standard (BS)

American Standard (ANSI) inch size

DIN Standard – ISO (DIN) mm size
We guarantee all the products are well manufactured in every process, from start to finish. every pieces are tested with no leakage before delivered.
We are devoted to our customer's needs. We focus on exact specifications to give our customers an advantage they need to meet the competitive demands of the expanding worldwide market.
ECCO Vision
– Integrity is our foundation.
– Devoting to highest customer satisfaction and products quality and ongoing development.